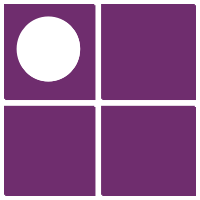 ballerinax/aws.simpledb
2.0.0
Overview
The Ballerina AWS SimpleDB provides the capability to manage domains in AWS SimpleDB.
This module supports Amazon SimpleDB REST API 2009-04-15 version.
Prerequisites
Before using this connector in your Ballerina application, complete the following:
Create an AWS account
Quickstart
To use the AWS SimpleDB connector in your Ballerina application, update the .bal file as follows:
Step 1: Import connector
Import the ballerinax/aws.simpledb module into the Ballerina project.
Step 2: Create a new connector instance
You can now enter the credentials in the SimpleDB client configuration and create the SimpleDB client by passing the configuration as follows.
Step 3: Invoke connector operation
You can create a domain in Amazon SimpleDB as follows with createDomain method for a preferred domain name.

Use bal run command to compile and run the Ballerina program.
Clients
Ballerina Amazon SimpleDB API connector provides the capability to access Amazon SimpleDB Service. This connector lets you to create and manage the SimpleDB domains.
Records
Errors
aws.simpledb:
DataMappingError
aws.simpledb:
FileReadFailed
aws.simpledb:
GenerateRequestFailed
aws.simpledb:
OperationError
aws.simpledb:
ResponseHandleFailed